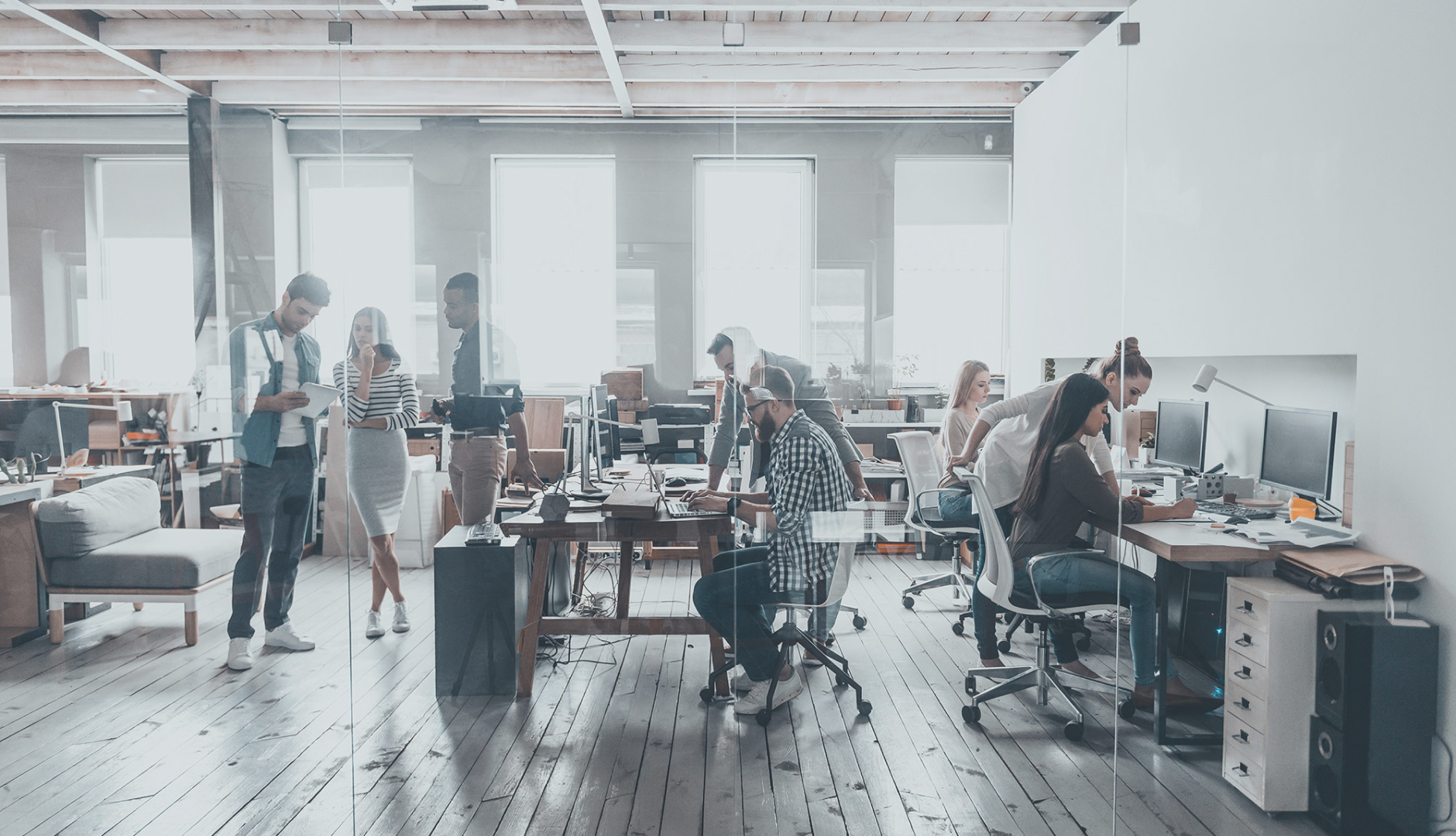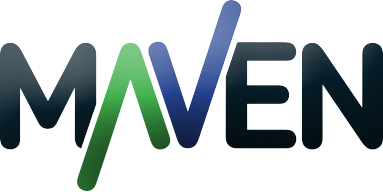 Maven
Digital invoicing system and office management tools
The story
Need
The primary objective of this brand was to differentiate itself from other brands in a narrow, competitive market. Second, the brand needed to develop and establish a hierarchy so that it can expand its product portfolio.
Challenge
This is a story about a company who was active, but something was missing - it had never gone through a branding process. Though it's well-defined vision and potential, it lacked the marketing expertise and budgets - not like its competitors.
Solution
After conducting a thorough market analysis and determining the best approach, we developed long term digital campaigns and managed them with tools while building a website reflecting the brand's capabilities and products.
Result
An inspiring visual and textual language, relevant to the segment, and able to establish trust and preferability among the target audience.
The testimony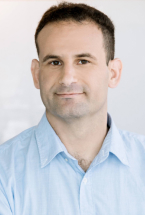 We met Luvinger at the right time, no doubt about it.
He helped us realize our potential and transformed the way our brand looked and sounded.
Our marketing steering wheel is in good hands when Luvinger is in charge. Certainly, Luvinger's branding has made us proud.
Gideon Levy
Maven's CEO
An inspiring website with detailed and essential information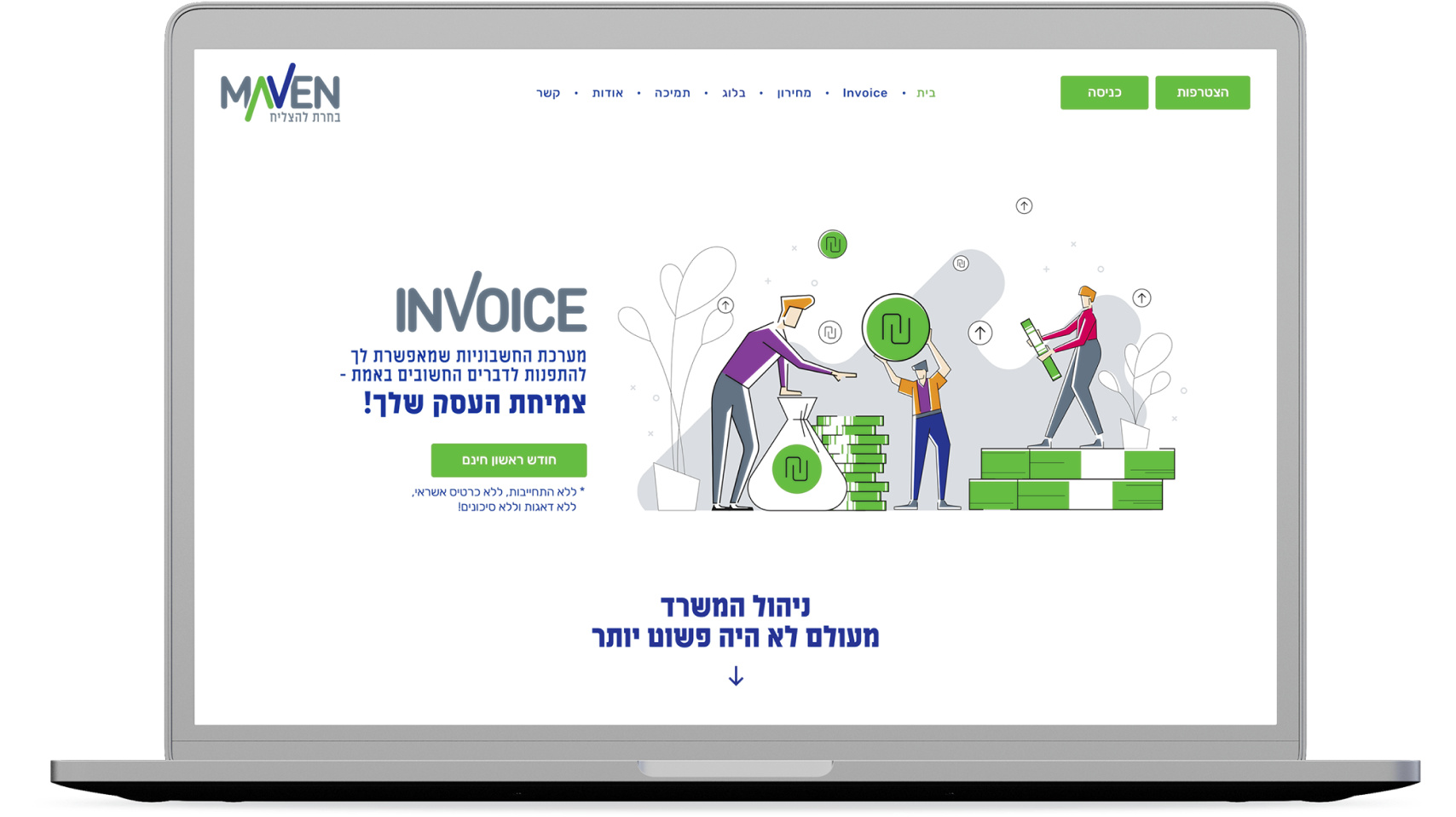 Walkthrough set of screens for zimark's scanning application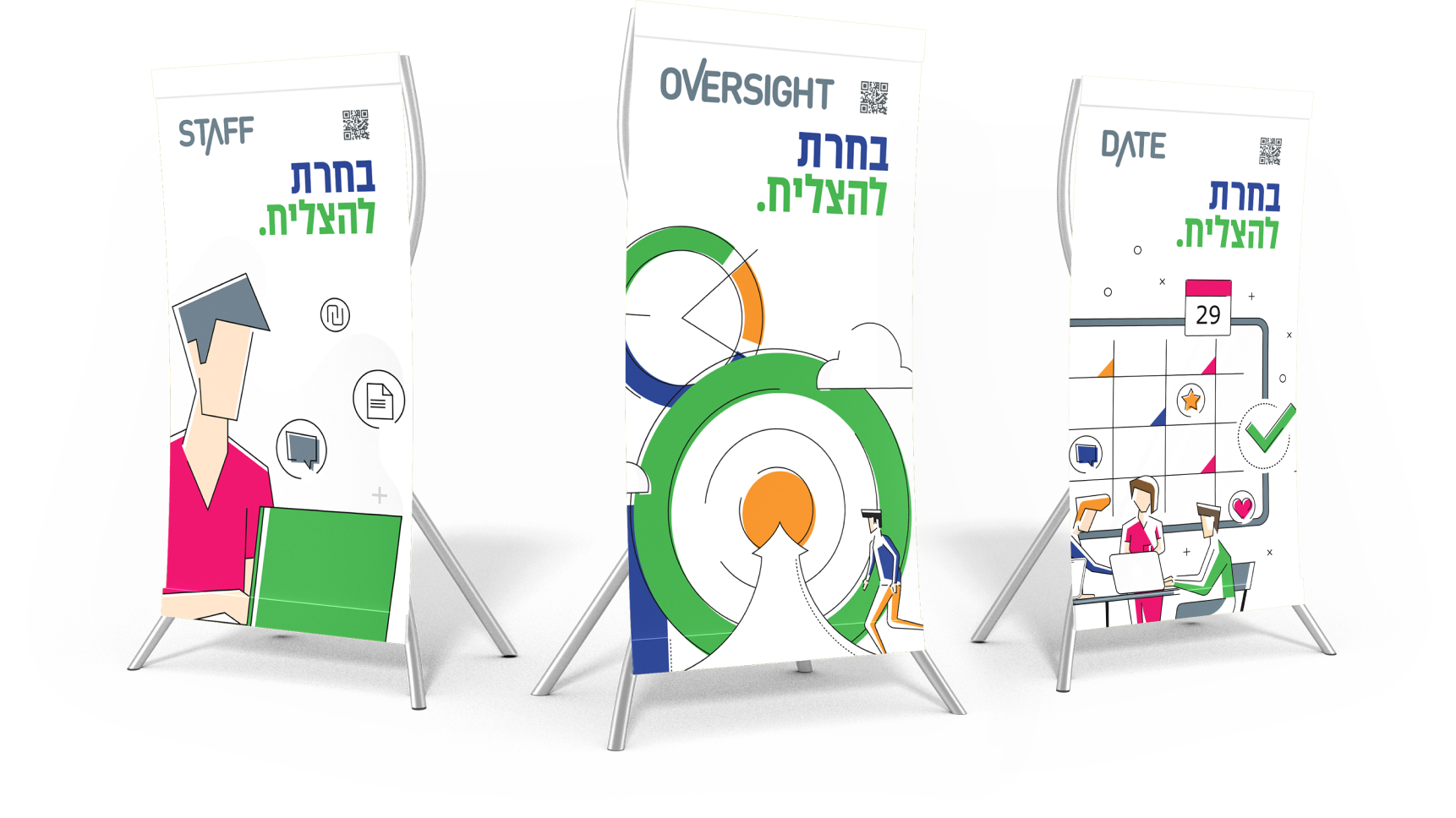 Before
After
Stationery, Letterheads, Notebooks and business cards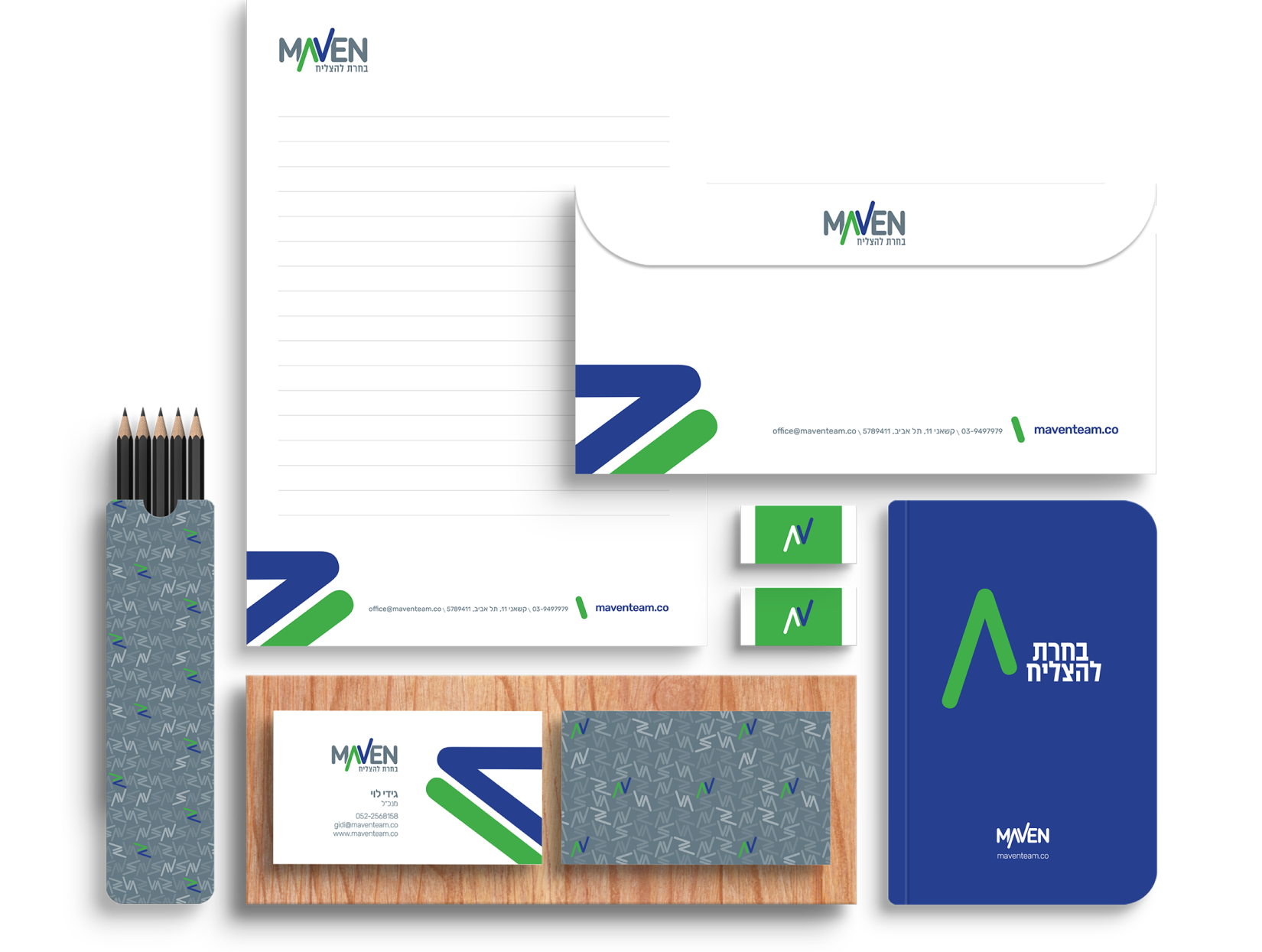 Landing pages and brochures for campaigns and direct marketing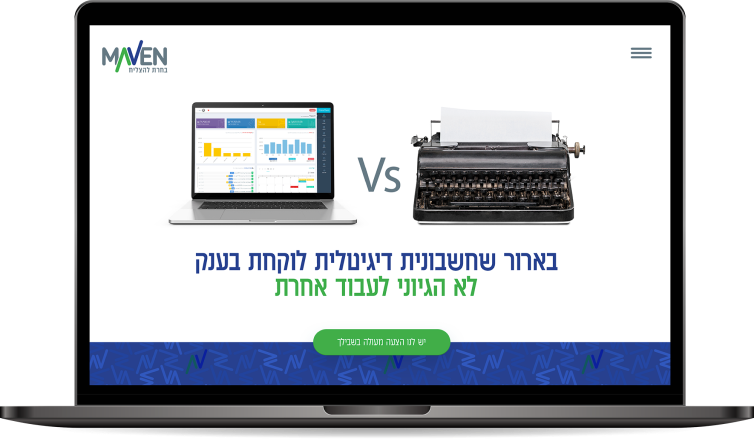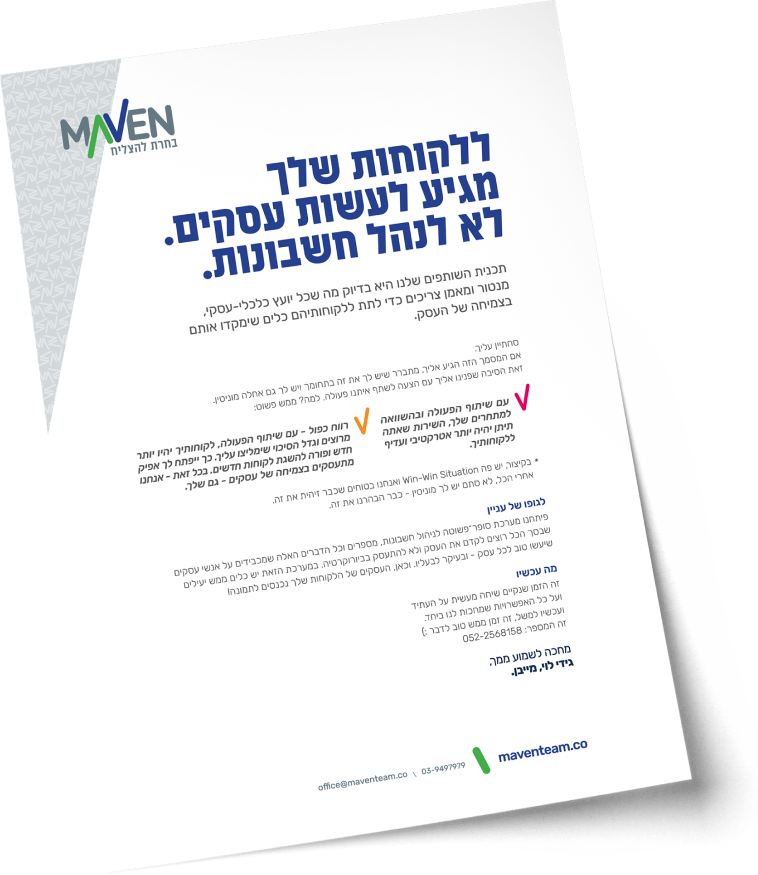 Content writing and creative banners for the social network